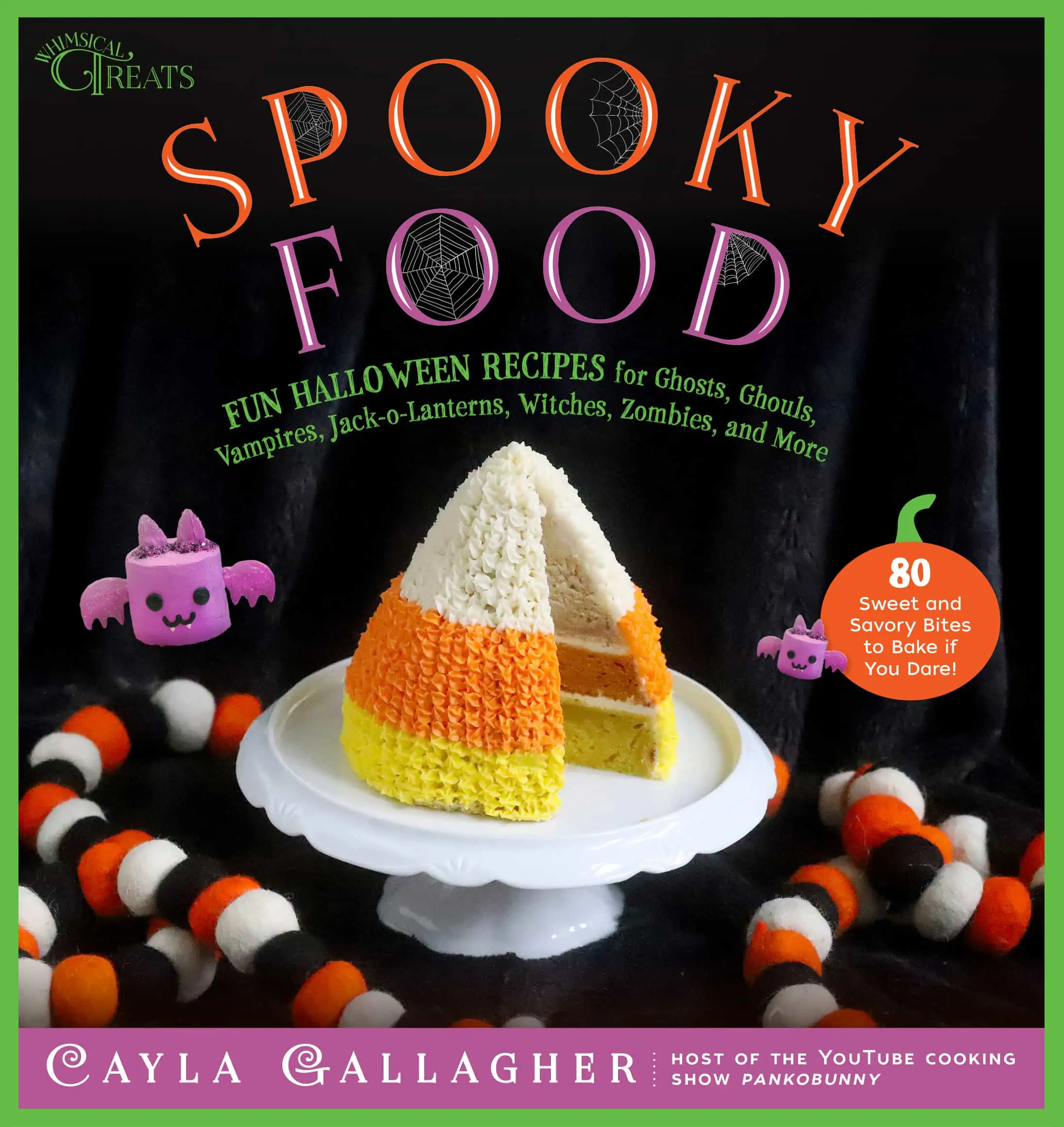 Spooky Food
80 sweet and savory recipes for any Halloween lover to bake if you dare! Whether you're looking for cute and classic or ghoulish and gory, this book spans the spooky spectrum and has you covered for the entire season.
From the very first crisp day of fall, our attention eagerly turns to one of the most beloved times of the year—sweater weather, leaf peeping, and yes, pumpkin spice! But autumn baking takes the cake.
Buy from

Here esteemed author Cayla, known for turning everyday recipes into colorful, eye-catching treats, features tons of different techniques, allowing both beginners and baking experts to hone their skills this holiday season. Invite some friends over to enjoy some Caramel Apple Cake Pops, decorate a Candy Corn Cake, snack on some Pumpkin Pull-Apart Bread, and whip up a batch of Glow-in-the-Dark Witch's Brew!
Complete with all the classic flavors of fall, recipes include:
Chocolate pumpkin cupcakes
Poison apple cake
Marshmallow cobweb cake
Voodoo doll brownies
Jack-o-lantern stuffed peppers
Butcher's knife mug topper cookie
Skull calzones
Bleeding heart panna cotta
Cauldron hot chocolate
Glowing ghost cake
So many more!