(日本語のレシピは以下にございます。)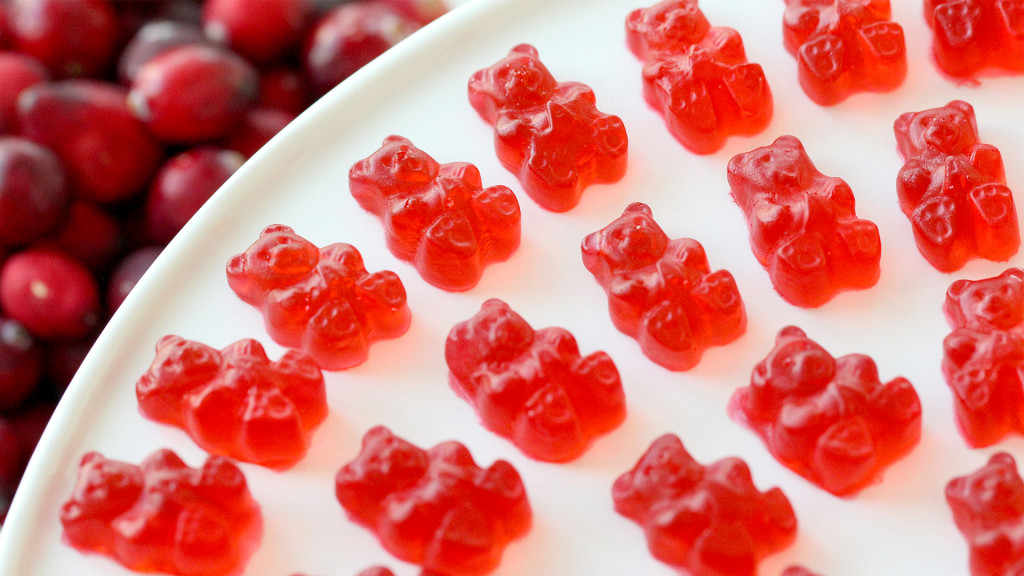 Cranberry Gummy Bears | クランベリーのグミベア
Ingredients
¼ cup + 2 tbsp powdered gelatin
1/3 cup water
2 cups cranberry juice
Directions
1. Sprinkle the gelatin into the water and let develop for 5 minutes.
2. Pour the cranberry juice into a small pot and bring to a simmer. Add the gelatin and whisk until fully dissolved. Pour the liquid into a container with an easy-pour spout and pour into a gummy bear mold.
3. Place the mold in the fridge until the gummy bears have fully set, about 30 minutes.
4. Eat as is, or pop a couple into champagne glasses and top with champagne for a cute, festive touch to your cocktail!
Want to see more video tutorials? Check out all of my recipes here!
http://www.youtube.com/pankobunny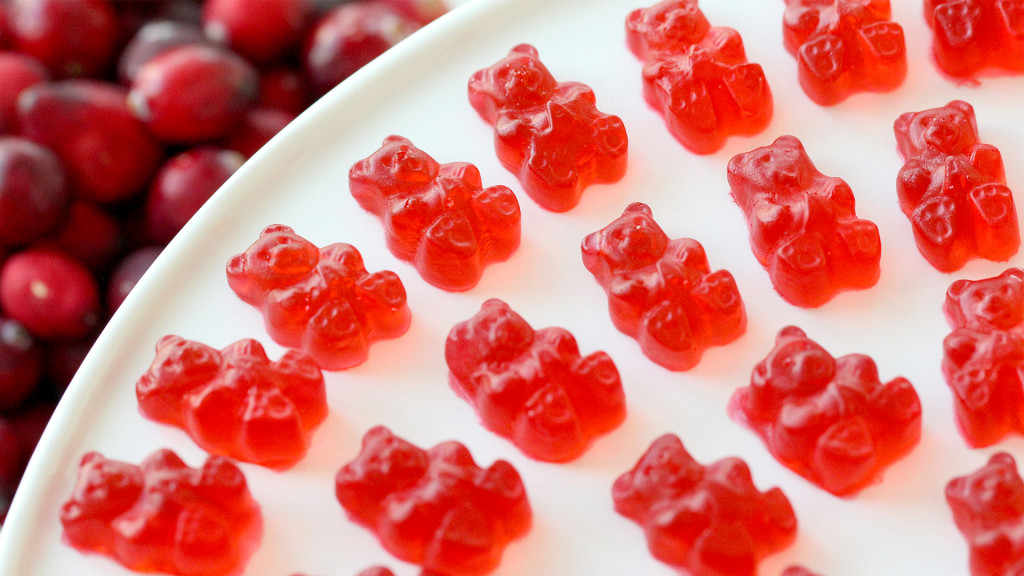 Cranberry Gummy Bears | クランベリーのグミベア
材料
粉ゼラチン 大さじ6
水 カップ1/3
クランベリーのジュース 2カップ
作り方
①粉ゼラチンは水に入れ、5分放置する。
②クランベリーのジュースを鍋に入れ、沸騰したらゼラチンを加え、しっかり溶かす。流しやすい入れ物に入れ、グミベアの型に流し入れる。
③冷蔵庫に移し、しっかり固まらせる(約30分)。
④このままで食べても美味しいですが、シャンパンに入れるとおしゃれですね!
すべてのレシピの動画はこちらですよ!ぜひ見てください!❤