(日本語のレシピは以下にございます。)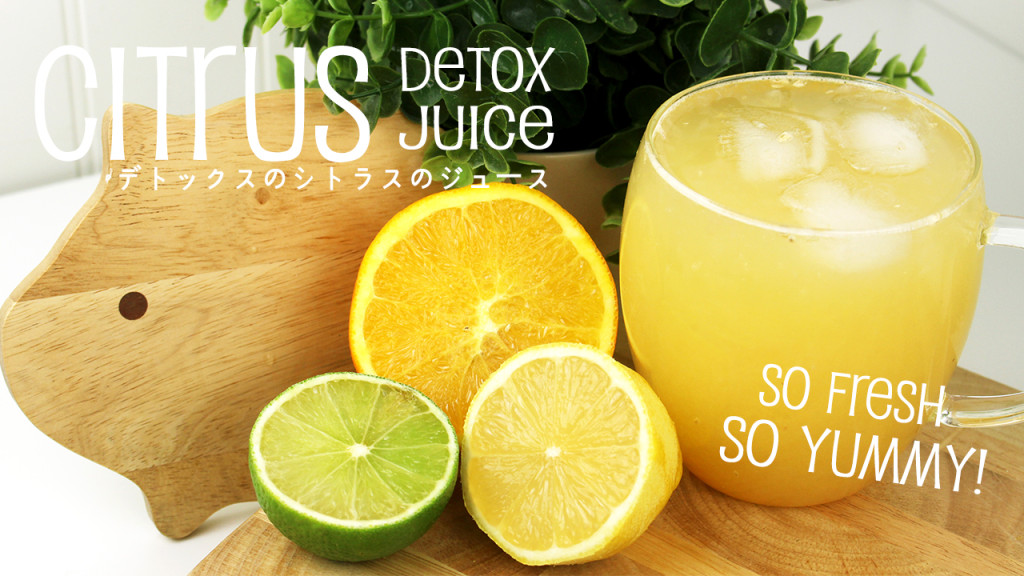 Yummy Citrus Detox Juice | おいしい!デトックスのシトラスのジュース
Grapefruit is so good for you – particularly if you have a hangover! But even if you aren't hungover, this drink is so tart and citrusy, it just makes you feel so clean and refreshed on the inside. I love drinking this when I'm feeling slightly under the weather or when I feel like my diet has been less than perfect.
Ingredients (makes about 2 cups of juice)
❤ 2 grapefruits
❤ 1 orange
❤ 1 lemon
❤ 1 lime
Directions
1. Simply squeeze the juice from all of the fruit, and pour it into a glass. Add plenty of ice, and enjoy!
Want to see more video tutorials? Check out all of my recipes here!
http://www.youtube.com/pankobunny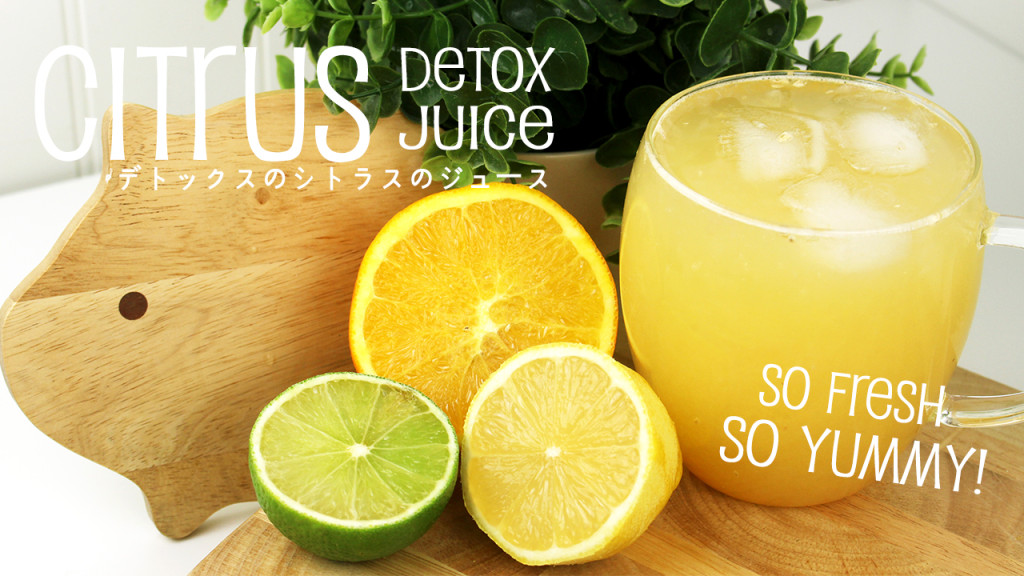 Yummy Citrus Detox Juice | おいしい!デトックスのシトラスのジュース
グレープフルーツは二日酔いにいいと聞きました!二日酔いがなくても、中からリフレッシュに感じるぐらい酸っぱいです!風邪が引いた時やダイエットが良くない時に飲みます❤
材料(約2カップ分)
❤グレープフルーツ 大2個
❤オレンジ 1個
❤レモン 1個
❤ライム 1個
作り方
①果物を横半分に切り、グラスに果汁(かじゅう)を絞る。氷を入れると完成です!
すべてのレシピの動画はこちらですよ!ぜひ見てください!❤