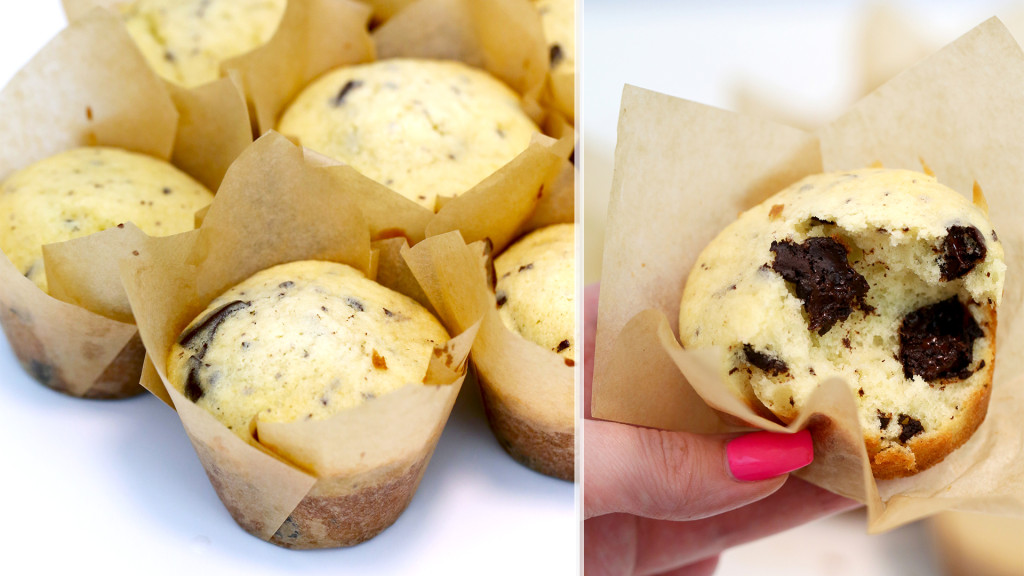 Starbucks Copycat Chocolate Chip Muffins | RECIPE
Ingredients
½ cup unsalted butter, room temperature
1 cup sugar
1 ½ tsp vanilla extract
3 large eggs
1 ½ cups all-purpose flour
½ tsp baking soda
½ tsp salt
¾ cup sour cream
1 cup chocolate chunks
Directions
1. Beat the butter and sugar with an electric mixer until pale and smooth. Add  the vanilla extract, and eggs one at a time, mixing with each addition.
2. In a separate bowl, combine the flour, baking soda and salt. Add this to the batter in 2 additions, alternating with the sour cream.
3. Spoon the batter into a lined muffin pan. Bake at 350F for 20-25 minutes, or until a skewer inserted into the centers comes out clean. Cool completely and enjoy!