(日本語のレシピは以下にございます)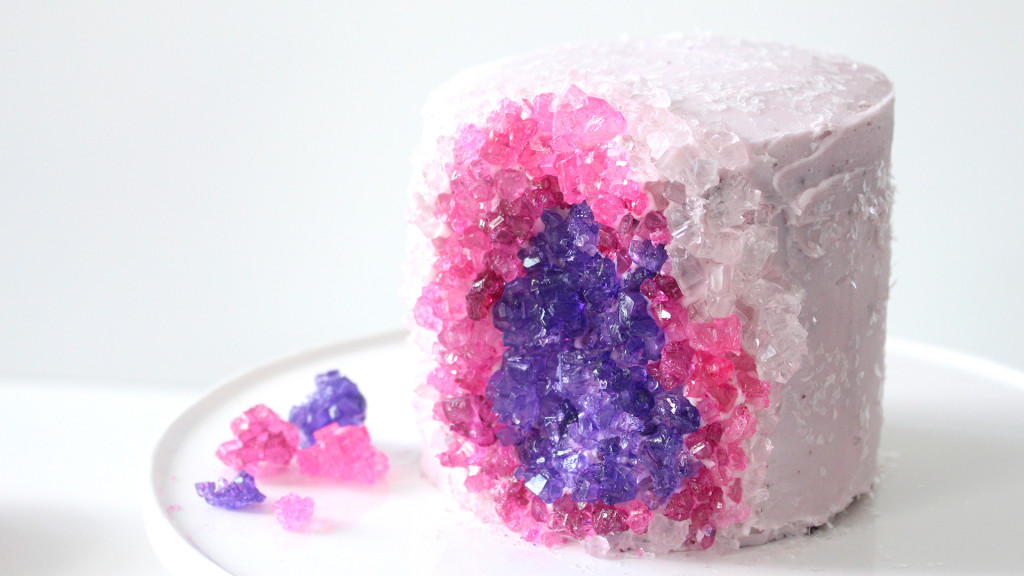 Geode Cake Recipe | 簡単!晶洞のケーキの作り方
Ingredients
– chocolate cake (sliced into 2 layers) (recipe here)
– buttercream (recipe here)
– 4 shades of rock candy
– edible glitter
Directions
1. Spread some buttercream between the layers of the cake and place the cake in the fridge for 1 hour, or until firm. Carve a crater into the side of the cake with a serrated knife. Coat the cake in a thin layer of buttercream – don't worry if crumbs show through, this "crumb coat" layer is meant to catch all of the crumbs. Return the cake to the fridge and chill for 30 minutes, or until the buttercream has stiffened.
2. Cover the cake in another layer of buttercream. To make the geode, fill the crater with rock candy, placing the darkest colour in the center and the lightest colour on the outside. The buttercream acts as a "glue" to stick the rock candy to the cake. Sprinkle edible glitter onto the rest of the cake and enjoy!
Want to see more video tutorials? Check out all of my recipes here!
http://www.youtube.com/pankobunny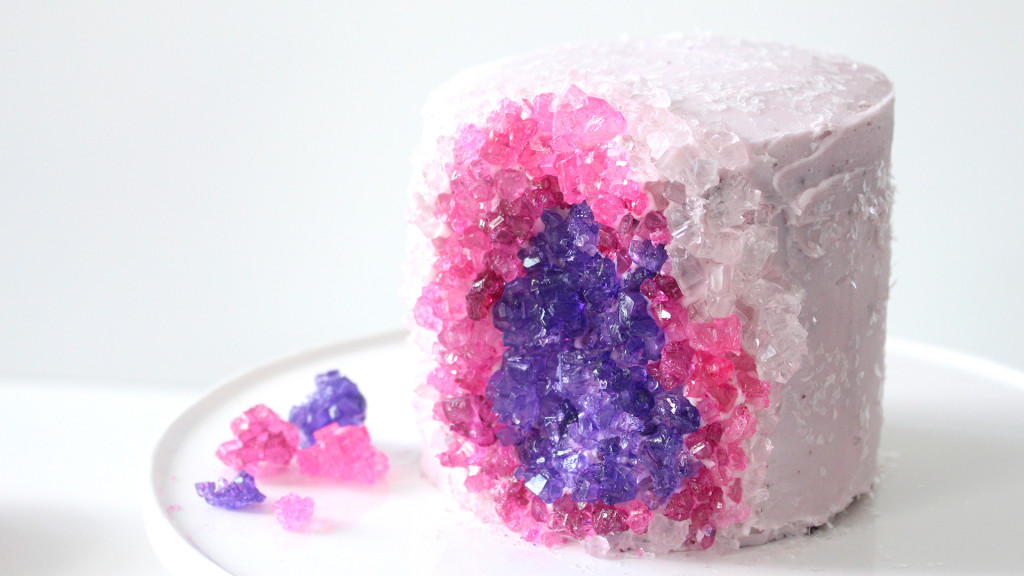 Geode Cake Recipe | 簡単!晶洞のケーキの作り方
材料
❤チョコケーキ(2つのレイヤーに切った) レシピはこちらです
❤バタークリーム レシピはこちらです
❤氷砂糖 4色
❤食用のキラキラパウダー
作り方
①ケーキのレイヤーの間にバタークリームを塗り、冷蔵庫に入れ、固まらせる。側面にナイフで穴を作る。ケーキの表面の全体にバタークリームを塗る。クズがバタークリームに入ってもOKです!「クラムコート」といいます。冷蔵庫で30分冷やし、バタークリームを固まらせる。
②ケーキにバタークリームをもう一回塗る。晶洞を作る:穴に氷砂糖をつける。一番濃い色を中央につけ、外側に白色の氷砂糖をつける。バタークリームでケーキにつけられます。食用のキラキラパウダーをケーキにふると完成です!
すべてのレシピの動画はこちらですよ!ぜひ見てください!❤